DELIVERY
From us to you!
We hope you love your window box plants as much as we do. We try as hard as possible to send you the plants that closely resemble the plants you may have seen on our site or on social media. But as we're dealing with living, breathing things, there is some unavoidable natural variation. But isn't being an individual great? We do our best to combat this by working with the most reliable suppliers around.
Handled with care
Our drivers ensure your package is handled with love and care. But in the rare circumstance where any plant has been damaged in transit, please do get in touch and we'll put it right. Just send us a picture of your damaged or less than healthy plants.
If there's anything amiss, please contact us within 30 days. We cannot accept any responsibility for things like: airborne pests and diseases such as box blight, fungal leaf spot or aphids beyond 30 days.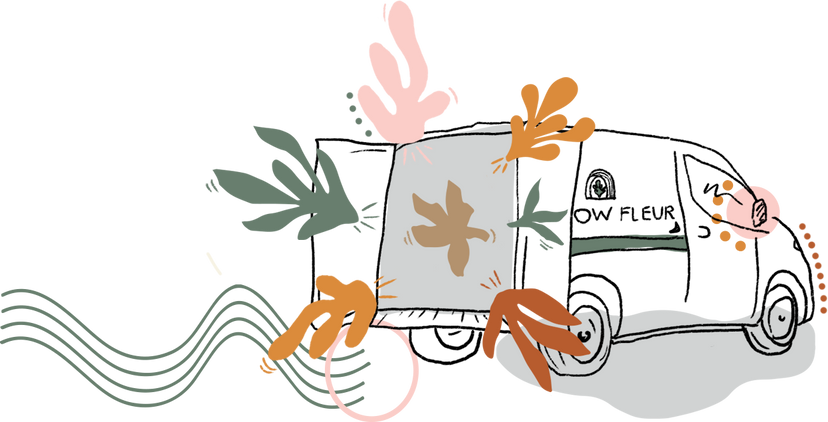 When we deliver
Once your order has been confirmed we'll be in touch via email to let you know when it's due for delivery. We aim to delivery within 7 days of your order. We're currently experiencing periodic delays due to Covid and Brexit (double whammy!), but we'll give you the heads up if this is the case for your order. You'll need to be home to receive your window box, so if your given slot does't work for you, please get in touch and we'll do our upmost to change it.
Where we deliver
We currently deliver to anywhere within the M25. But stay tuned, we'll be delivering to the rest of the UK very soon.
How much it costs
We charge £5 per order anywhere within the M25.
Who delivers it
Our window boxes get the VIP treatment and are delivered by our own drivers. They bring your window box straight to your door and ensure it's handled with care.
What to do with your box once it's arrived
When your window box arrives check out the installation guide and get cracking. In 2 days give your plants a little water 2 mugfuls is enough for all of them. If you do have any trouble with the installation process, please don't hesitate to get in touch at hi@windowfleur.com
Nice to know
All our packaging is FSC certified. Our window box is made from recycled plastic, and all our other packaging is 100% biodegradable.
Ready to bloom?
Get Started